Nelson Chu, Gründer von High5.ai, spricht über die Bücher, die seine Denkweise verändert haben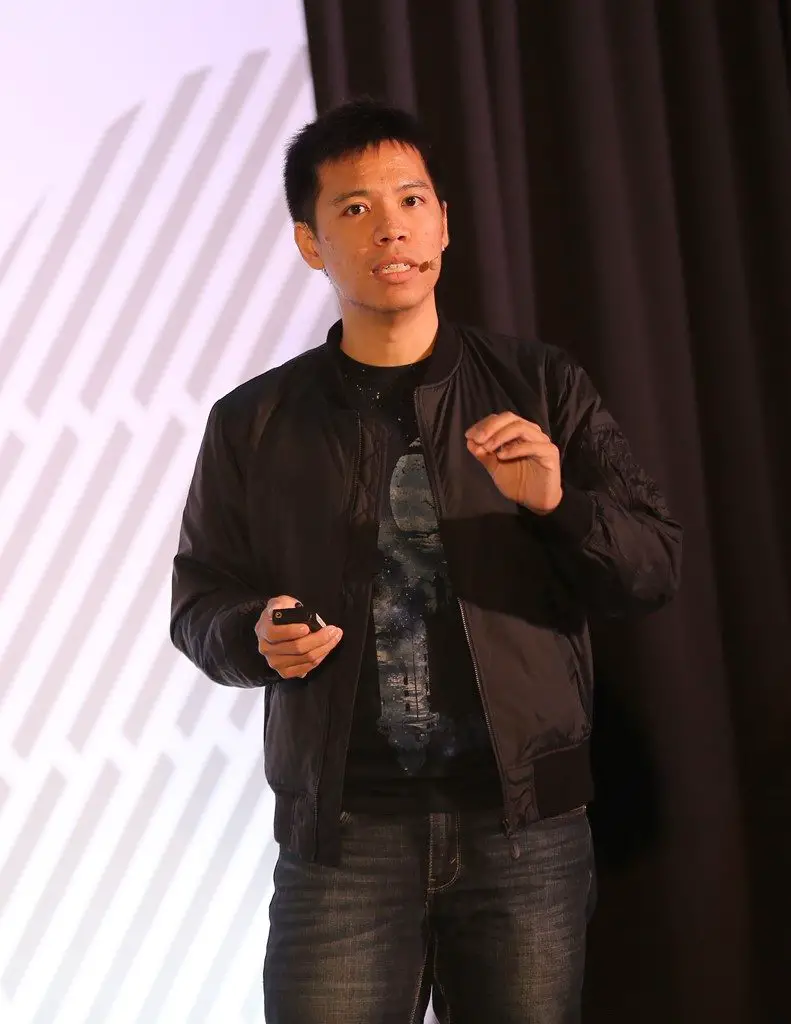 Nelson Chu is the founder of High5.ai, a Taiwan-based company that brings awareness on new and better ways for brands to engage with their customers using social networks, chatbots and AI.
HIGH5 provides Customer Engagement solutions that focus on using artificial intelligence and chatbots to help enterprises build a lifetime relationship with their customers.
Established in 2017, HIGH5 has helped enterprises such as Cathy United Bank, Rakuten, Porsche and Bosch to connect with their customers in a new and more meaningful way.
Nelson is also a mentor for The Walt Disney Studios Software Development Team, responsible for designing the next generation of applications to support theatrical and television product sales operational support system. Amongst Nelson's primary responsibilities, we have to mention mentoring and working with senior software engineers to migrate existing desktop applications to the web.
The following interview reveals the books that Nelson believes are super-important reads for every aspiring entrepreneur and, as a bonus, shares the book that helps keep your body in tip-top shape!
P.S. thanks Bernard Tan for introducing us!
Geschätzte Lesezeit für dieses Interview ist
4 minutes
. Wenn Sie es lieber hören möchten, können Sie es weiter tun
Itunes
,
Google Play
oder
Hefter
.
Was ist dein Lieblingsbuch und warum? Geschäftlich und nicht geschäftlich, wenn möglich.
Das schlanke Startup from Eric Ries. I read a lot of different business and startup books, but I think this book is the godfather of books for startups. After this book was published, it changed the way me and many other founders think about the way we build products.
Gab es einen bestimmten Moment, in dem Ihnen etwas, das Sie in einem Buch gelesen haben, geholfen hat? Kannst du mir davon erzählen?
Zero to One from Peter Thiel. In his book, he talked about how competition is for losers, and that really changed my mindset. After reading this book, I am able to think strategically on how to build a company that does not need to avoid competition.
Gefällt dir dieses Interview? Wenn Sie mehr interessante Sachen rund um Bücher & Wirtschaft wollen, abonnieren Sie unseren wöchentlichen Newsletter. Finde mehr heraus
hier
.
Welche Bücher haben Sie am meisten beeindruckt? (vielleicht hat sich Ihre Sicht der Dinge verändert, Ihr Karriereweg dramatisch verändert)
Master your Metabolism, by Jillian Michaels. I love this book, it taught me how to treat my body right by designing my diet and exercise. Once I learned how to master my own metabolism, my life has been so much more productive while staying healthy.
Welche Bücher würden Sie jungen Leuten empfehlen, die sich für Ihren beruflichen Weg interessieren? Wieso den? (keine Anzahl Begrenzung hier)


Links where you can follow Nelson Chu or find out more about his projects:


All books mentioned by Nelson Chu in this interview:
Wenn Sie weitere Buchsammlungen sehen möchten, finden Sie hier eine praktische Liste: