Nelson Chu, fundador de High5.ai, habla sobre los libros que cambiaron su forma de pensar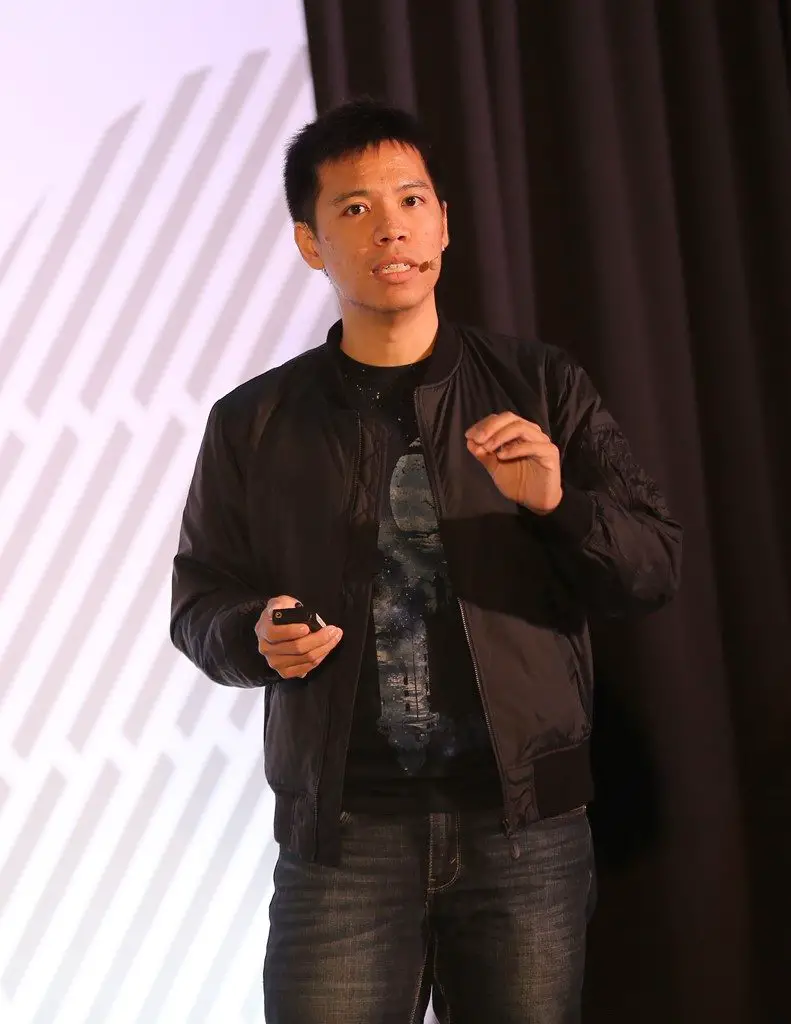 nelson chu es el fundador de High5.ai, a Taiwan-based company that brings awareness on new and better ways for brands to engage with their customers using social networks, chatbots and AI.
HIGH5 provides Customer Engagement solutions that focus on using artificial intelligence and chatbots to help enterprises build a lifetime relationship with their customers.
Established in 2017, HIGH5 has helped enterprises such as Cathy United Bank, Rakuten, Porsche and Bosch to connect with their customers in a new and more meaningful way.
Nelson is also a mentor for The Walt Disney Studios Software Development Team, responsible for designing the next generation of applications to support theatrical and television product sales operational support system. Amongst Nelson's primary responsibilities, we have to mention mentoring and working with senior software engineers to migrate existing desktop applications to the web.
The following interview reveals the books that Nelson believes are super-important reads for every aspiring entrepreneur and, as a bonus, shares the book that helps keep your body in tip-top shape!
P.S. thanks Bernard Tan for introducing us!
El tiempo estimado de lectura de esta entrevista es
4 minutes
. Si prefieres escucharlo, puedes hacerlo en
itunes
,
Google Play
o
grapadora
.
¿Cuál es tu libro favorito y por qué? Negocios y no negocios, si es posible.
La puesta en marcha esbelta from Eric Ries. I read a lot of different business and startup books, but I think this book is the godfather of books for startups. After this book was published, it changed the way me and many other founders think about the way we build products.
¿Hubo algún momento, específicamente, en que algo que leíste en un libro te ayudó? ¿Me puedes decir al respecto?
Zero to One from Peter Thiel. In his book, he talked about how competition is for losers, and that really changed my mindset. After reading this book, I am able to think strategically on how to build a company that does not need to avoid competition.
¿Disfrutando de esta entrevista? Si desea más material interesante relacionado con libros y negocios, suscríbase a nuestro boletín semanal. Saber más
aquí
.
¿Qué libros te impactaron más? (quizás cambió la forma en que ves las cosas, cambió drásticamente tu carrera profesional)
Master your Metabolism, by Jillian Michaels. I love this book, it taught me how to treat my body right by designing my diet and exercise. Once I learned how to master my own metabolism, my life has been so much more productive while staying healthy.
¿Qué libros recomendarías a los jóvenes interesados en tu camino profesional? ¿Por qué? (sin límite de número aquí)


Links where you can follow Nelson Chu or find out more about his projects:


All books mentioned by Nelson Chu in this interview:
Si desea ver más colecciones de libros, aquí tiene una lista conveniente para usted: