Meenakshi Sharma, fondatrice de DateFyx, fournit sa liste de livres qui changent la vie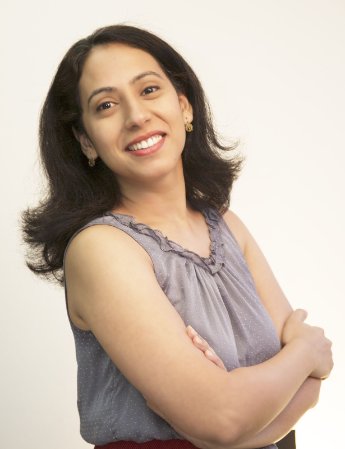 Meenakshi Sharma is the founder of DateFyx, a Singapore-based platform that allows couples to plan their date-night in a more fun way. You can choose between a wide variety of experiences, anything from an "escape the room" puzzle adventure, to a short hike with destination treats, and even a sunset sail. Basically, all you have to do is choose the experience of your choice and be there, DateFyx will take care of the rest.
The options and packages are extremely well-thought and that comes as no surprise, since Meenakshi has 15 years of experience as a designer for resorts and hotels in some of the most exotic locations in the world. Just like most successful businesses in the world, DateFyx was born as a solution to a real problem: Meenakshi and her husband found it difficult to schedule a proper date-night, in a context of busy jobs, 10 years of marriage and 2 kids. She started to believe in the importance of "couple time" and how communication and quality time can keep a family glued together.
That's how, in September 2016, Meenakshi found the courage to quit her job and create DateFyx, the "couple time" planner for Singapore activities. But even if it solves a need, DateFyx is a project born out of passion, since Meenakshi first started by helping out her friends plan their date nights.
In her interview, Meenakshi Sharma suggests some reads to empower women who, such as herself, are passionate about becoming leaders and entrepreneurs.
Quel est votre livre préféré et pourquoi ? Entreprises et non-entreprises, si possible.
I enjoyed reading 'Lean-In' by Sheryl Sandberg, as I could totally relate to it, at the phase I was in, a few years ago, with 2 very young children. I have passed on that book to so many women who struggle to find the balance. It's a well-written book, narrating the author's own experience balancing marriage, kids and a demanding job.
Y a-t-il eu un moment, précisément, où quelque chose que vous avez lu dans un livre vous a aidé ? Pouvez-vous m'en parler?
As a first-time entrepreneur, the book that really helped was 'The Lean StartUp'. It's a roadmap for anyone starting off as a one-person company with limited resources. I would highly recommend this if your approach has been to fix every small detail before launching your business. It's important to start with a Minimum Viable Product that performs the basic functions, and after proof of concept, can be built into the full-scale product.
Vous aimez cet entretien ? Si vous voulez des informations plus intéressantes sur les livres et les affaires, abonnez-vous à notre newsletter hebdomadaire. En savoir plus
ici
.
Quels livres vous ont le plus marqué ? (peut-être changé votre façon de voir les choses, radicalement changé votre cheminement de carrière)
Reading 'Freakonomics' by Steven Levitt & Stephen J. Dubner, changed my perspective of the whole world. Such a well-researched piece of writing. Complete eye-opener how lots of successful people made it because they were at the right place at the right time, and not just an unidentifiable X factor. If you are looking for conversation starters ever, lots of them in this book.
Quels livres conseilleriez-vous aux jeunes intéressés par votre parcours professionnel ? Pourquoi? (pas de limite de nombre ici)
As an architect, I refer to a lot of design-related books from around the world. There's so much inspiration one can find in these books and they continue to inspire me even though I am not working on buildings, but on experiences for people.
I have a long list of books that I would like to get to soon. For now, as a female, first-time entrepreneur, I would recommend Lean In, La startup Lean et The Material World.
I'm interested in finding out more about your reading habits. How often do you read? What format do you prefer?
I was not much of a reader, but now incorporating in my routine. I prefer a hardcopy version or audio books, as I need some time away from the glowing screen.
Comment gagner du temps pour lire ?
During my commute. And then, at bedtime.
Prenez-vous des notes ou avez-vous une autre technique pour conquérir le torrent d'informations ?
I do take personal notes of 'things I learnt today'. Could be a new skill, piece of information, inspiring quote or for self-improvement.
Dernière question : quel livre lisez-vous actuellement et qu'espérez-vous en retirer ?
I just started two books – 'Outils des Titans' and 'Sprint'. Always looking for inspiration.


Links where you can follow Meenakshi Sharma or find out more about her projects:


All books mentioned by Meenakshi Sharma in this interview:
Si vous souhaitez voir plus de collections de livres, voici une liste pratique pour vous :