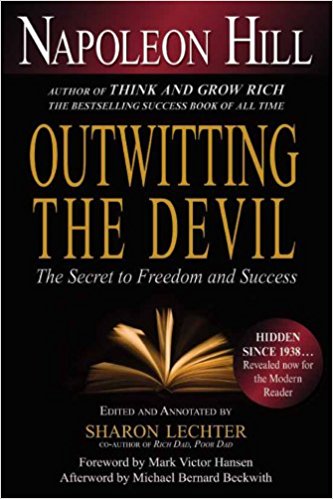 Nous espérons que vous aimez les livres que les gens recommandent ! Juste pour que vous le sachiez, The CEO Library peut collecter une part des ventes ou une autre compensation à partir des liens sur cette page.
Ce livre a 2 recommandations
David Henzel (Co-fondateur/MaxCDN)
The top three for me would be Napoleon Hill "Outwitting the Devil", basically any Napoleon Hill books. "Think and Grow Rich", "How to Sell Your Way Through Life", "The Laws of Success." Really, really amazing books, especially when you're an entrepreneur. It's like I think a must to read.
Noé Kagan (Fondateur/Sumo)
I found this book on a reddit list of the most underrated books you haven't read. This turned out to be PHENOMENAL. It's not about manifesting, but solid advice about creating plans, avoiding "drifting", and achieving your own success.
Using his legendary ability to get to the root of human potential, Napoleon Hill digs deep to reveal how fear, procrastination, anger, and jealousy prevent us from realizing our personal goals. This long-suppressed parable, once considered too controversial to publish, was written by Hill in 1938 following the publication of his classic bestseller, Think and Grow Rich. Annotated and edited for a contemporary audience by Rich Dad, Poor Dad and Three Feet from Gold co-author Sharon Lechter, this book--now available in paper--is profound, powerful, resonant, and rich with insight.
Obtenez ce livre sur Amazone | Barnes & Nobles | Dépôt de livres | iBook
Voir plus de livres recommandés par
Voir plus de livres écrits par
Sources