Sanja Zepan, Co-Founder of Homey, Provides Insight on Her Favorite Books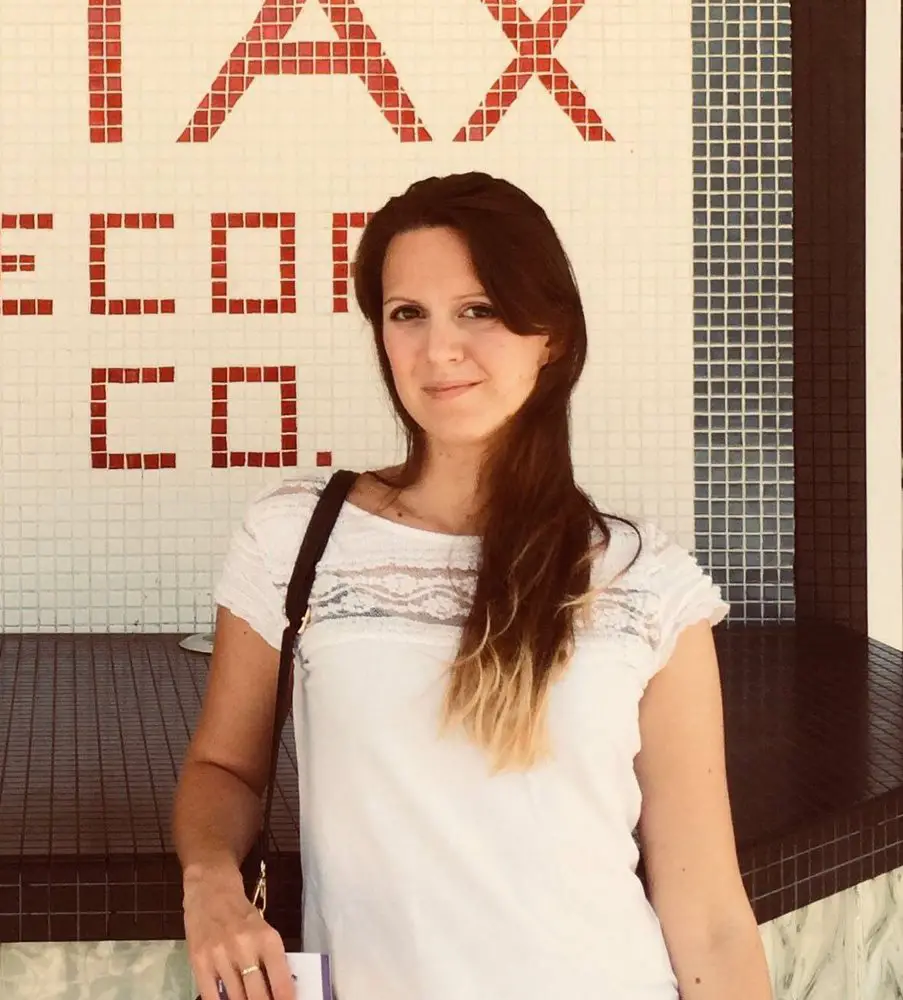 Sanja Zepan est le co-fondateur de Homey, a mobile app that enables parents to teach kids the value of work, delayed gratification and financial responsibility.
Sanja is specialized in communications and media studies, and has a background of working in the computer software industry.
She started Homey together with her boyfriend, an economist and programmer, while doing her master in Communicology at the University of Ljubljana (Slovenia's capital city).
They were living together and sharing an apartment with other students, bumping into the same problem as most families: making sure that everyone does their chores. That's how the idea for Homey was born at the beginning of 2015: it started as an app for roommates and couples living together. After realizing that parents (mostly moms) were more interested in the app, they decided to develop the app with a focus on families.
Through Homey, parents can assign chores for their kids and set allowance or rewards for them, helping them learn financial skills.
Scroll down to find out more about Sanja's favorite books – both business and fiction, how they helped her in her career path, and whose words convinced her to study communicology and media.
Quel est votre livre préféré et pourquoi ? Entreprises et non-entreprises, si possible.
My favourite business book is Hooked, by Nir Eyal. It talks about building habit forming products, apps that integrate into people's lives and make them easier or better in some way – but to do that, these products have to create a new habit, like putting your expenses in a budgeting app, adding missing ingredients to a shopping app, or in our case marking chores as done in Homey app. Almost every consumer facing startup needs good engagement, and I've recommended this book to countless founders. It's definitely not only for apps that rely heavily on gamification, as many people thought. It provides real world examples for many different business cases, and the ideas are usually easy to apply, test and integrate. We've used some ideas from this book, but we're still not done with it.
Favourite non-business book would be Der Steppenwolf, by Hermann Hesse. It's a book that's often read by privileged people who feel misunderstood (usually teens), so everyone focuses on the first part about loneliness in the bourgeois world and forgets about the whole second part of the book that's about overcoming that and finding a sense of humour, a shift in perspective, and a bit of distance. Jack Kerouac even dismisses the book in the fashion of the precisely same intellectual hypocrisy this book talks about, which to me sounds like hipsters talking about how other people are hipsters and fake, because they themselves "have been listening the band before it was popular". Also, Steppenwolf is very relevant today – especially in the often lonely world of startup founders, where everyone talks about how great they're doing. So, the message still resonates with me.
Y a-t-il eu un moment, précisément, où quelque chose que vous avez lu dans un livre vous a aidé ? Pouvez-vous m'en parler?
The book that helped me almost instantly was Comment gagner des amis et influencer les gens, by Dale Carnegie. It's a book from the 40s, I believe, and I was reluctant to read it because of its title. The title sounds like a self-help book mixed with magic spells and incantations. But in reality it offers very easily digestible tips on how to be approachable, how to negotiate, how to diffuse conflicts… Everything that's very useful for founders who are navigating their team, investors, and users. I used the advice in the book first when I started doing customer support, and it was pretty incredible how easy it was to take a user that's angry and aggressive, and make him happy and an actual supporter who posts about our product and good customer support on their social media. Dale Carnegie explains how to understand where people are coming from and how to react to that, instead of reacting to their words.
Vous aimez cet entretien ? Si vous voulez des informations plus intéressantes sur les livres et les affaires, abonnez-vous à notre newsletter hebdomadaire. En savoir plus
ici
.
Quels livres vous ont le plus marqué ? (peut-être changé votre façon de voir les choses, radicalement changé votre cheminement de carrière)
The most dramatic change was definitely when I read Guy Debord's Society of the Spectacle in high school. That book made me go study communicology and media, instead of everything else I wanted to study back then. It really cemented my university application.
Quels livres conseilleriez-vous aux jeunes intéressés par votre parcours professionnel ? Pourquoi? (pas de limite de nombre ici)
I find it hard to define my career path – I'm a startup founder, we're still a small team, and right now I'm more or less responsible for marketing, public relations, customer support, user experience testing, pitching the company, product copy, and everything else that falls my way. A lot of it has to do with communication, and since we're a startup that makes a product that's used in families, it also comes handy that I wrote my master's thesis on family communication in relation to new technology.
So, if you're interested in playing a similar role, I would first suggest reading books that are from the field you're working on, and then reading books on communication and marketing. Dale Carnegie's book that I mentioned earlier is a great example, I also liked Hard Thing about Hard Things, by Ben Horowitz, that talks about startup management. Then on general marketing side of things, I really enjoyed Traction, by Gabriel Weinberg and Justin Mares, is a great book that you can put into practice right away – I was actually reading this book in front a a whiteboard, drawing our own marketing bulls-eye and putting ideas down. Traverser le gouffre, by Geoffrey A. Moore, is excellent for products that are moving from early adopters to wider market.
J'aimerais en savoir plus sur vos habitudes de lecture. À quelle fréquence lisez-vous ? Sous quel format ?
I prefer paper, but I don't do that much anymore. I read e-books often, and I read on planes. I travel across Atlantic a lot, so it's easy to get through a book. I also like audio books, that I can listen to when driving, but I don't know if that counts as reading.
Comment gagner du temps pour lire ?
Sadly, I don't. In the past year I was doing my masters, writing my thesis, so I only read books and articles for that. In addition to that, I read a couple of short stories by H.P. Lovecraft from a collection I have. And that's it for 2017 – no books on marketing, startups, or anything remotely professional for me.
Prenez-vous des notes ou avez-vous une autre technique pour conquérir le torrent d'informations ?
Sure, if it's a book that I'm trying to apply to our startup or product I take notes, or just start doing what it tells me to do. Sometimes, I also read it through first, and then go back.
Comment choisissez-vous les livres à lire ensuite ?
When we were in an accelerator, I took books off the shelf there – the CEO of that accelerator created a great library of useful books, and they weren't just for marketing people either. He also gave me some good suggestions based on what he saw we were struggling with. Otherwise, I do my research on Google and find stuff that applies to me.
Do you prioritize those recommended by certain people? Is there anyone that you consider a book-recommendations guru?
Absolutely, but I don't consider anyone a book-recommendation guru. Only a person that knows you, and what you're trying to achieve, can recommend a good book for you. If they're recommending a book that worked for them, that could either be useful or not very helpful, so I would still need to do my homework on Google before investing my time.
Dernière question : quel livre lisez-vous actuellement et qu'espérez-vous en retirer ?
I'm not reading anything currently. I finished my masters a month ago, we also launched a new version of our app a month ago, so I'm busy catching up with work. I spend the little free time that I have hanging out with my family and relaxing away from screens. I am looking for suggestions for 2018, though!
Links where you can follow Sanja Zepan or find out more about her projects:
All books mentioned by Sanja Zepan in our interview:
Si vous souhaitez voir plus de collections de livres, voici une liste pratique pour vous :