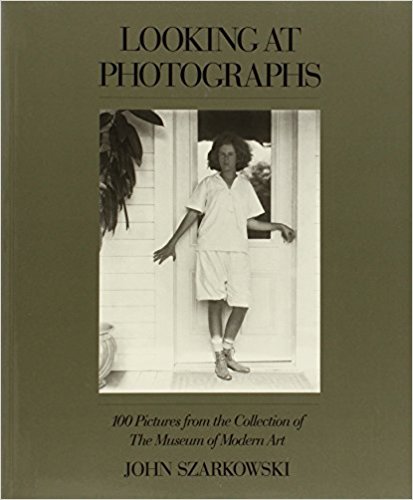 Esperamos que você ame os livros que as pessoas recomendam! Só para você saber, a Biblioteca do CEO pode coletar uma parte das vendas ou outras compensações dos links nesta página.
Este livro tem 1 recomendação
David McCammon (Fotógrafo)
"Looking at Photographs" lets us begin to understand the language of photography and how we can talk about our images. And we must know how to talk about our work or find someone else to do it for us.
Originally published in 1973, this marvelous collection of photographs with accompanying texts by the revered late Museum of Modern Art photography curator John Szarkowski has long been recognized as a classic.
Reissued in 1999-with new digital duotones-this volume is now available to a new generation of readers. "This is a picture book, and its first purpose is to provide the material for simple delectation," says Szarkowski in his introduction to this first survey of The Museum of Modern Art's photography collection. A visually splendid album, the book is both a treasury of remarkable photographs and a lively introduction to the aesthetics and the historical development of photography. Since 1930, when the Museum accessioned its first photograph, it has assembled an extraordinary and wide-ranging collection of pictures for preservation, study and exhibition.
Among the outstanding figures represented here are Hill and Adamson, Cameron, O'Sullivan, Atget, Stieglitz, Steichen, Strand, Weston, Kertész, Evans, Cartier-Bresson, Lange, Brassaï, Ansel Adams, Shomei Tomatsu, Frank, Arbus and Friedlander. Some of these photographs are classics, familiar and well-loved favorites, many are surprising, little-known works by the masters of the art.
Adquira este livro Amazonas | Barnes & Noble | Depositário de livros
Veja mais livros recomendados por
Veja mais livros escritos por
Fontes