Steve Benjamins, fundador do Site Builder Report, sobre livros, os melhores locais de leitura e executivos eficientes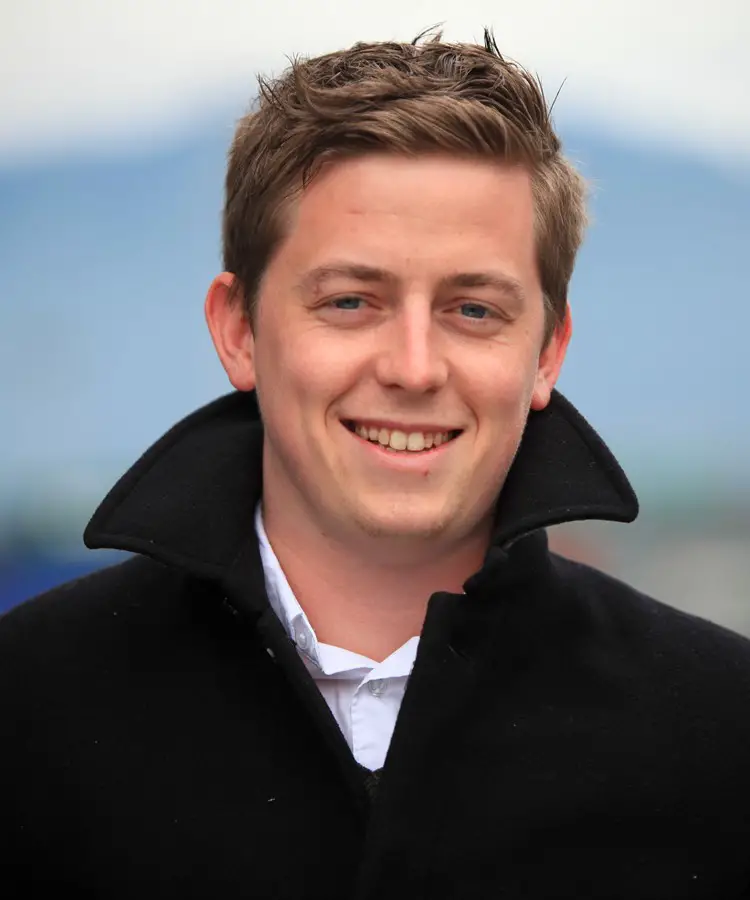 LATER UPDATE: don't miss Steve's talk with Cristina! We had him as a guest in our podcast.
Steve Benjamins is a designer, software developer and musician based in Toronto.
He's the founder of Relatório do Construtor de Sites, a website with in-depth reviews of website builders.
In 2012, after moving to Toronto, Steve decided to not take a job for a while and, instead, launch a series of products, to see if any of them sticks. That's when he came up with the idea to launch his own website builder – a project that quickly failed because there already are too many website builders. He realized that he doesn't need to build another website builder, but, instead, help people figure out which website builders are good and which are bad.
That's how Site Builder Report was born. Today, more than 60,000 people use Site Builder Report every month to choose a website builder. Steve wrote more than 100 reviews of website-builders (he also checks them periodically, to make sure they're up to date).
Steve has 20 years of experience in designing and coding websites – he's been doing this since he was 10 years old! He also runs Comprador Sábio (customer satisfaction ratings for software) and Idéias de presentes que não são ruins as side projects.
In his spare time, Steve makes music. Last week he just released the first single from Manhood, his upcoming EP: Still In Love With You.
Keep on reading to find out more about his favorite books and reading places, why business literature is full of nonsense, and what he recommends instead of getting lost in theoretical tangles.
Qual é o seu livro favorito e por quê? Negócios e não-negócios, se possível.
My favorite business book is the Effective Executive by Peter Drucker. No question. Business literature is full of nonsense. Drucker doesn't tolerate nonsense 🙂
Drucker defines an effective executive as anyone who gets the right things done (an "executive" for Drucker is broad— it's essentially what we would call knowledge workers). It's actually a really important point: being effective is not about your personality. The only thing that matters is if you get the right stuff done.
My favorite non-business book is East of Eden by John Steinbeck. I think all of John Steinbeck's books are uplifting. He sees the best in humanity and it leaves me feeling warm and generous. I always love this paragraph in De ratos e homens that hints at the tension between business and humanity:
It has always seemed strange to me that the things we admire in men, kindness and generosity, openness, honesty, understanding, and feeling are the concomitants of failure in our system. And those traits we detest, sharpness, greed, acquisitiveness, meanness, egotism, and self-interest are the traits of success. And while men admire the quality of the first they love the produce of the second.
Houve um momento, especificamente, em que algo que você leu em um livro o ajudou? Você pode me falar sobre isso?
I'm not what people would describe as a Type A person. I come across as quiet and maybe aloof. I remember being told in my first job that that I was a "leader from behind", which I thought was a stupid thing to say to someone. To me, it sounded like, you're a leader— but with an asterisk behind it.
Early in the Effective Executive, Peter Drucker talks about how among the effective executives he's known, "there are some extroverts and aloof, retiring men, some even morbidly shy. Some are eccentrics, others painfully correct conformists. Some are fat and some are lean. Some are worriers, some are relaxed."
Drucker helped me realize that personality traits have nothing to do with effectiveness — effectiveness is a habit and is completely different from personality traits.
Gostando dessa entrevista? Se você quiser coisas mais interessantes relacionadas a livros e negócios, assine nossa newsletter semanal. Descubra mais
aqui
.
Quais livros tiveram o maior impacto em você? (talvez mudou a maneira como você vê as coisas, mudou drasticamente sua carreira)
Early in my career I found Seth Godin. He broadened my perspective. His books lowered things to me that seemed out of reach. He helped me understand that the world is made up of people no different from me — and that I have just as much a right to speak into the world as anyone else.
Que livros recomendaria a jovens interessados no seu percurso profissional? Por quê? (sem limite de número aqui)
Don't read books! Start doing something as soon as possible. Don't get lost in theoretical tangles.
I'm reminded of a quote from Richard Nash, a book publisher, about business books:
"All the evidence suggests that business books are not in fact about learning, but about escapism, just like a romance novel. The business book is about imagining yourself a success, not making yourself a success."
Be careful with business books! Many are out to get you lost in fantasy!
Estou interessado em saber mais sobre seus hábitos de leitura. quantas vezes você leu? Em que formato?
I wish I read more. I think my phone keeps from reading more.
I read for about 20 minutes most evenings. I mostly read articles that I've come across on the internet on my Kindle (I send articles to my Kindle as I come across them).
While I love my Kindle, a physical book is better when possible (although like many people, I feel guilty ordering physical books).
Como arranja tempo para a leitura?
I find reading requires large chunks of my time. I can't do it in short bursts— for example, reading during a 10-minute Uber rides. Reading happens when I have a quiet evening at home.
In addition to large spaces of time, I also find I need as much quiet as possible while reading— I've fantasized about reading for an hour every morning at the library. University libraries (where quiet is enforced) are such nice places to read. Unfortunately this is pure fantasy, I have never done this in my life.
Você prioriza aqueles recomendados por certas pessoas? Existe alguém que você considera um guru de recomendações de livros?
Yes! Especially friends who know my tastes well. For example, a friend who introduced me to David Foster Wallace and Ken Auletta. Or my brother, who gave me a book of poetry that I'm reading.
I follow Patrick Collison (CEO of Stripe) on Twitter and I always find his book recommendations to be really interesting. In fact, just last week I ordered Boyd: The Fighter Pilot Who Changed the Art of War after he tweeted out his recommendation of it 🙂
Última pergunta: que livro você está lendo atualmente e o que você espera ganhar com isso?
eu estou lendo The Facebook Effect right now and I'm mostly reading for pleasure. I don't think it's teaching me much, it's fun to read founding stories of major tech companies 🙂
P.S. if you enjoyed this interview, you should also listen to our podcast episode with Steve!


Links where you can follow Steve Benjamins or find out more about his projects:


Books mentioned by Steve Benjamins in this interview:
Se você quiser ver mais coleções de livros, aqui está uma lista conveniente para você: