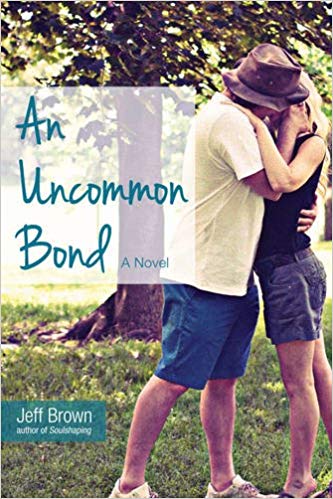 We hope you love the books people recommend! Just so you know, The CEO Library may collect a share of sales or other compensation from the links on this page.
This book has 1 recommendation
Jules Schroeder (Founder of Unconventional Life)
An Uncommon Bond, by Jeff Brown - altered how I see romantic relationships and the possibility of love and partnership where 1+1 = 11.
In this higher consciousness love story, author Jeff Brown shares the poignant journey of Lowen and Sarah, two soulmates who have found their way to one another yet again. This intimate and revealing account is told through Lowen's eyes, as he experiences the heights and depths that come with meeting his beloved. In this remarkably engaging story, we walk beside the lovers as they touch the divine and then struggle to ground their love in daily life. From the heights of sacred sexuality to the depths of human foible, they ultimately have to choose: surrender to this love or shrink back to mediocrity, work through their emotional baggage or flee the connection, open to the next portal of possibility or postpone it until the next lifetime. Shaped and reshaped in loves cosmic kiln, Sarah and Lowen become a symbol of our own longing for wholeness in the presence of another.
This book is a rare and unique gem, one of the first of its kind. Rivetingly real and magically poetic, it sheds new light on the evolving relational paradigm of "uncommon bonds," "soulmates" and Jeff Brown's unique term "wholemates." In a world that yearns for deep soul connection, An Uncommon Bond provides a blueprint of conscious relationship for us all-reminding us of the luminous nature of great love, and showing us the opportunities for expansion that live at its heart.
Get this book on Amazon | Barnes & Noble | Book Depository | iBooks
See more books recommended by
See more books written by
Sources