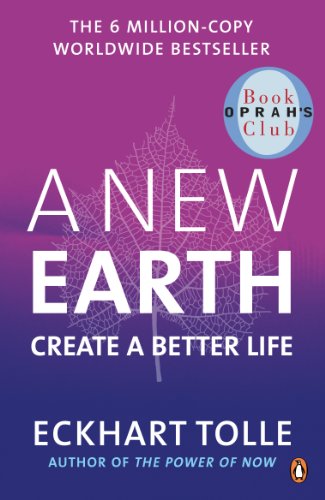 We hope you love the books people recommend! Just so you know, The CEO Library may collect a share of sales or other compensation from the links on this page.
This book has 2 recommendations
Catherine Molloy (Director/Auspac Business Advantage)
I am an experiential learner I need to see it, feel it, etc. so the book must move me to do something, feel something. With A New Earth I even read snippets to my students as I have experienced a lot of these concepts and write and train in similar concepts.
Patricia Reed (Technology Growth Leader & Mentor)
"The Power of Now", by Eckhart Tolle, as well as "A New Earth". Understanding the ego, and being able to separate it from self, is a powerful thing. It has changed my outlook on people and situations, and made me able to see my inner critic for what it is, and choose how I want to engage or respond to situations.
This book is part of our collection:
Eckhart Tolle's A New Earth will be a cornerstone for personal spirituality and self-improvement for years to come, leading readers to a new levels of consciousness and inner peace. Taking off from the introspective work The Power of Now, which is a number one bestseller and has sold millions of copies worldwide, Tolle provides the spiritual framework for people to move beyond themselves in order to make this world a better, more spiritually evolved place to live. Shattering modern ideas of ego and entitlement, self and society, Tolle lifts the veil of fear that has hung over humanity during this new millennium, and shines an illuminating light that leads to happiness and health that every reader can follow.
Get this book on Amazon | Barnes & Noble | Book Depository | iBooks
See more books recommended by
Catherine Molloy, Patricia Reed
See more books written by
Sources