Non-Fiction & Business Books Dropping in August 2019
At the beginning of every month, we put together a list of interesting books that will be released during that month and are on our radar.
The purpose of this list is to make it easier for you to discover new, interesting non-fiction or business books that might help you with certain skills. But, just to be clear, we haven't read or reviewed any of them – at least not at the moment when we're publishing this.
These are books curated and recommended by leaders and experts in various fields, successful entrepreneurs, investors, bestselling authors, managers and so on. We're using their expertise as a filter for those books, but it's also your responsibility to do minimum research in order to decide if reading any one of these books makes sense in your context.
You can also check out here the lists for the previous months: July, June, May and April.
Here we go:
Non-Fiction & Business Books Dropping in August 2019 – Add These to Your To-Read List: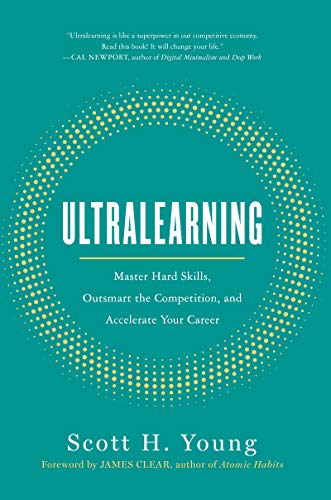 Scott Young is a writer who undertakes self-education impossible missions projects, such as learning MIT's 4-year computer science curriculum in twelve months, or learning four languages in one year.
In Ultralearning, he shares the latest research about the most effective learning methods, mixed with stories from the life of ultralearners such as himself, Benjamin Franklin, Richard Feynman, Judit Polgar, Nigel Richards, and others. He offers 9 principles to push ourselves and master hard skills quickly, in order to stay relevant, learn new skills, and adapt ourselves to the fast-paced (and unstable) modern workplace.
This book is recommended by some of our favorite authors and thinkers in the whole wide world, such as Cal Newport (the computer science professor, author of Deep Work, who writes about how tech affects our ability to do quality work and learn), Barbara Oakley (a polymath I learned a lot from, author and creator of the most popular online course on…how to learn, taken by millions of people), Derek Sivers (serial entrepreneur, artist and author), Chris Guillebeau (author and creator of the Side Hustle School), and many others.
I'm really excited about this book! As you know, I extensively write on the subject of transforming ourselves and accelerating our learning – one of the meta-skills that will be essential in the future, so I'm hoping to gain new information out of it. By the way, don't miss our list of the best books about learning.
Natalie Wexler is an education journalist and author. Before turning to education, she worked as a freelance writer and essayist on a variety of topics, as well as a lawyer and a legal historian.
The Knowledge Gap covers the flaws and root causes of USA's education crisis, what schools have gotten so wrong, but also follows innovative educators who can be a source of inspiration if we want to fix the education system and unlock children's potential.
Ian Rowe (CEO of Public Prep Network) recommends this book and said that: "Using real world examples, Natalie Wexler convincingly affirms the primary responsibility of elementary schools to empower the most disadvantaged students with knowledge of the words and worlds that a society assumes is necessary for human flourishing. She makes a compelling case that depriving students of this core knowledge in the name of teaching 'skills and strategies' or embracing the latest educational fads only exacerbates their disadvantage. The Knowledge Gap is a must read for educators genuinely interested in achieving better outcomes for kids."
Zack Friedman is the CEO and founder of Make Lemonade, a leading personal finance company that empowers people to live a better financial life.
"The Lemonade Life" is highly recommended by entrepreneur and marketer Seth Godin, author Marshall Goldsmith, Brian Roberts (CFO of Lyft), and many other renowned leaders.
This self-help book is based on the idea that everyone has a shot and greatness, no matter what their background. Zack talks about what the most successful people have in common, and the five simple changes (internal 'switches') that anyone can activate in order to conquer anything.
Oren Klaff is a leading expert on sales, raising capital and negotiation – skills learned over decades of pitching, presenting and closing long-shot, high-stakes deals. I know my partner Bobby already recommended you another book written by him: "Pitch Anything", a required reading in Silicon Valley.
In his new book, Flip the Script, Klaff shares a new approach on how to get attention, create trust and close deals – without being pushy or sleazy. People are sick of being marketed and sold to – the more you try to push them to do something, the more they resist. Instead, Klaff shows a new approach, that anyone can follow in order to get others to feel good about the chance of working with you.
Pat Flynn is one of the most popular content creators. He founded Smart Passive Income, where he helps people build thriving online businesses and shares what he learned from his own experience building several successful websites.
Flynn talks about why it's important to remember that in any business, it's easy to end up trapped looking at numbers and disconnecting those numbers from the fact that there are people behind all the data. He shares how to connect with others the right way and change their world, in order to turn them into SuperFans – your biggest supporters.
This book is recommended by Chris Guillebeau, bestselling author, podcaster and creator of the Side Hustle School, who said that: "After you read it, you'll go away feeling motivated and ready to work."
"When information is a weapon, every opinion is an act of war. We live in a world of influence operations run amok, where dark ads, psyops, hacks, bots, soft facts, ISIS, Putin, trolls, and Trump seek to shape our very reality. In this surreal atmosphere created to disorient us and undermine our sense of truth, we've lost not only our grip on peace and democracy–but our very notion of what those words even mean."
Peter Pomerantsev is an author, TV producer and Visiting Senior Fellow at the Institute of Global Affairs at the London School of Economics. He studies propaganda and media development, and has testified on the challenges of information war to the US House Foreign Affairs Committee, US Senate Foreign Relations Committee and the UK Parliament Defense Select Committee. His first book, Nothing is True and Everything is Possible, won several industry awards and is translated into over a dozen languages.
Garry Kasparov's blurb about this book convinced me that I want to read it:
"The truth was supposed to set us free. But Peter Pomerantsev's brilliant This Is Not Propaganda shows how the very idea of truth has been weaponized by dictators and other enemies of liberty. These techniques, first used against us in Russia, have spread around the globe like a toxic cloud. Taking us from the Philippines to Ukraine to MAGA-land, Pomerantsev is an unparalleled tour guide of our post-truth world-and what we all must learn to survive in it."
Also coming out in August 2019:
Any other interesting non-fiction reads on your list for August 2019?
And here are the lists of books released in previous months: July, June, May and April.