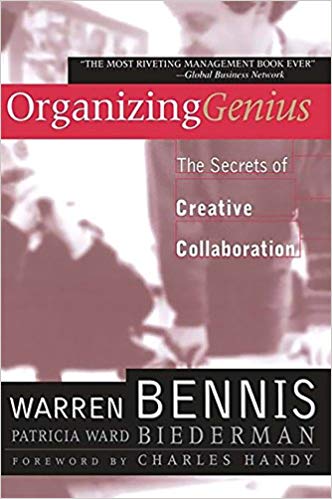 We hope you love the books people recommend! Just so you know, The CEO Library may collect a share of sales or other compensation from the links on this page.
This book has 1 recommendation
Todd Henry (Founder of Accidental Creative)
A phenomenal book on leading creative groups.
Organizing Genius uncovers the elements of creative collaboration by examining six of the century's most extraordinary groups and distill their successful practices into lessons that virtually any organization can learn and commit to, in order to transform its own management into a collaborative and successful group of leaders.
Get this book on Amazon | Barnes & Noble | Book Depository | iBooks
See more books recommended by
See more books written by
Warren Bennis, Patricia Ward Biederman
Sources