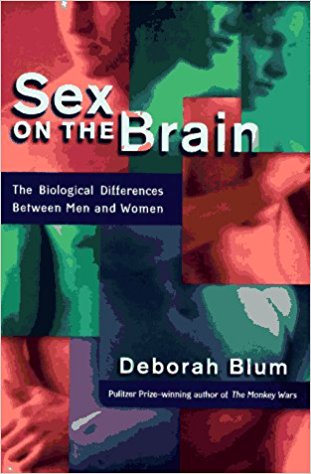 We hope you love the books people recommend! Just so you know, The CEO Library may collect a share of sales or other compensation from the links on this page.
This book has 1 recommendation
Ryan Holiday (Founder/Brass Check)
One of the better books on evolutionary biology that focuses almost entirely on the biological and psychological differences between men and women. It's written by a journalist (who cites scientists) so it's easy to read if you're not studied in the field. If you want to get into evolutionary psychology–which you totally should–this is a good starting point because it covers all the basics. Essentially, it discusses how men and women have benefited evolutionarily through different behaviors and strengths so it would only make sense that they would have developed into two very different entities.
Go beyond the headlines and the hype to get the newest findings in the burgeoning field of gender studies. Drawing on disciplines that include evolutionary science, anthropology, animal behavior, neuroscience, psychology, and endocrinology, Deborah Blum explores matters ranging from the link between immunology and sex to male/female gossip styles. The results are intriguing, startling, and often very amusing. For instance, did you know that. . .
Male testosterone levels drop in happy marriages; scientists speculate that women may use monogamy to control male behavior
Young female children who are in day-care are apt to be more secure than those kept at home; young male children less so
Anthropologists classify Western societies as "mildly polygamous"The Los Angeles Times has called Sex on the Brain "superbly crafted science writing, graced by unusual compassion, wit, and intelligence, that forms an important addition to the literature of gender studies."
Get this book on Amazon | Barnes & Noble | Book Depository | iBooks
See more books recommended by
See more books written by
Sources