The Success Library: 5 Must-Read Books to Develop Your Strategic Thinking
Strategic thinking is an essential skill for all leaders. However, it's a critical skill everyone needs in their daily interactions. You must hone your strategic thinking skills to achieve your goals, motivate others, and create a positive impact. Many people seek to acquire and master the art of strategic thinking. Unfortunately, many are clueless about where to start or from.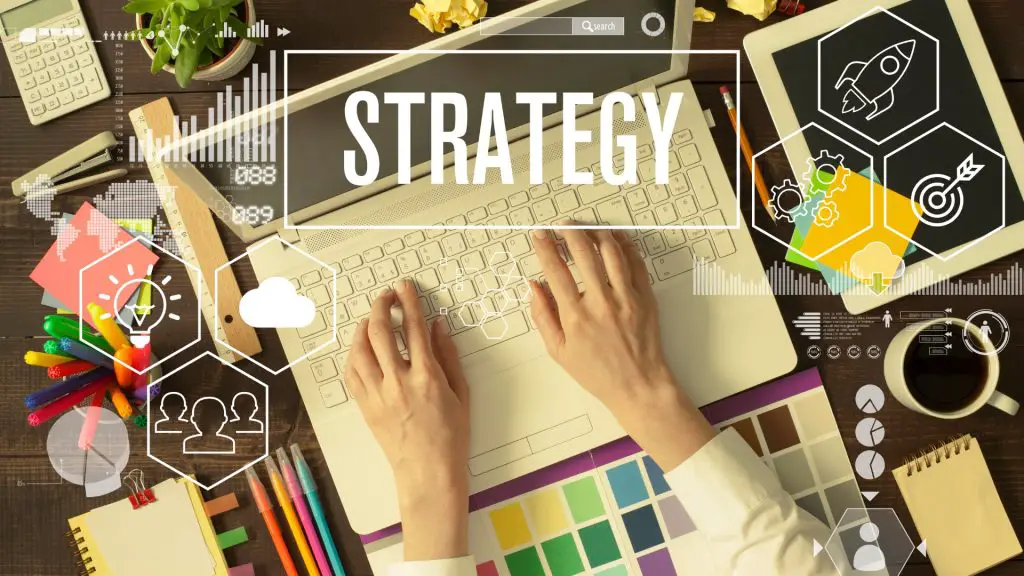 Plenty of information on the internet and written content suggests various ways one can improve their strategic thinking skills. The vast information pool makes it difficult to identify the most effective source of information. Books are among the most popular ways of acquiring strategic thinking skills. The best books will have frameworks, insights, and examples of effective strategies. In this article, we recommend the five must-read books if you want to develop your strategic thinking.
The Biggest Bluff: How I Learned to Pay Attention, Master Myself, and Win by ​​Maria Konnikova
Maria Konnikova is a Russian-American psychologist, who unveils the psychology and mathematics of high-stakes poker in her book. She narrates how she approached Erik Seidel, an inductee of the Poker Hall of Fame, and became his protégé despite having zero poker experience. The book takes you through her story as a professional poker player, highlighting the lessons and discoveries she made. It's not a secret that poker strategy is a valuable skill not only in the game but also in real life, allowing a better mindset and flexible thinking abilities.
In the book, the author shares valuable lessons while exploring the unique connection between skill and luck. Poker players will substantially benefit from the strategic thinking techniques recommended in her book. Konnikova encourages the readers to set out to identify what they can control and what they can't. Valuable skills even when one isn't playing poker. She notes, "Bad cards will come our way, but keeping our focus on how we play them and not on the outcome will keep us moving through many a dark patch until luck once again breaks our way."
Good Strategy Bad Strategy: The Difference and Why It Matters by Richard Rumelt
Richard Rumelt has authored one of the best books for strategic thinking, "Good Strategy Bad Strategy: The Difference and Why It Matters." He craftily and simplifies the various effective strategies one can use in decision-making. He then points out the different qualities that will make your plan successful or not. Unlike other books, Rumelt focused on creating a detailed comparison of good and bad strategies in his book.
He carefully identifies the various markings and metrics of poor planning. He further provides his readers with tips and tricks on identifying bad strategies. Some notable topics covered in the book include leverage, chain link systems, and proximate objectives. Rumelt also highlights the failures of high profiles resulting from using poor strategies and not fully understanding strategic thinking.
The Art of Strategy: A Game Theorist's Guide to Success in Business and Life by Avinash K. Dixit and Barry J. Nalebuff
Unlike other books, "The Art of Strategy" focuses on every aspect of life, professionally and personally. The authors have focused on the game theory component of the book. The theory demands strategic thinking; one should anticipate their opponent's move while noting that the opponent is doing the same. The game theory component embraces the ideology that you face an opponent with equal determination to defeat them.
The theory helps in honing the decision-making skills of the readers. The others have translated complex methodologies into simple concepts understandable to everyone. Whether making difficult business decisions or enjoying a poker game, the books will equip you with the best strategic thinking skills. The skills are applicable in professional and personal interactions.
Built to Last: Successful Habits of Visionary Companies by Jim Collins and Jerry I Porras
The authors present a detailed piece on developing strategic thinking skills by examining innovative, successful, long-lasting companies' behaviors and practices. When conducting their research Jim Collins and Jerry I Porras analyzed the key factors that helped companies achieve continuous success and growth even when faced with harsh economic landscapes and competitive markets.
In their book, the authors compare various companies. Popular companies featured in the book include Procter & Gamble, Marriott, and Walt Disney. Ultimately, they outline the keys industry leaders have used to attain success and longevity. The book covers various topics, ranging from developing cult-like cultures to managing change and setting goals. It also provides a functional framework for curating enduring firms.
Your Next Five Moves: Master the Art of Business Strategy by Patrick Bet-David and Greg Dinkin
Patrick Bet-David and Greg Dinkin authored "Your Next Five Moves: Master the Art of Business Strategy" presenting the world with one of the best strategic thinking books. The two authors challenged their readers to reason like legendary chess masters while anticipating various events. Instead of treating each event or decision independently, the book encourages individuals to make plans and decisions in succession. Today's decisions ultimately affect tomorrow's resolutions, and the chain of events continues.
The book provides business owners and entrepreneurs with tips on clarifying the company's missions and curating the most relevant and practical team-building skills. Readers can learn to have an upper advantage when dealing with powerful competitors.
Conclusion
Experienced poker players know the value of having the best strategic thinking skills. The benefits of strategic thinking go beyond the poker tables. Successful companies depend on strategic thinking to ensure they remain at the top of the industry even when faced with tough competition. Strategic thinking is a rational and intentional thought process valuable in the professional and personal lives of everyone.