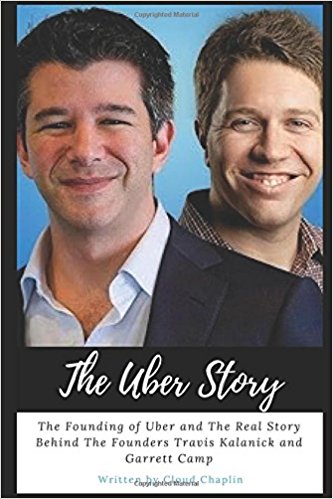 We hope you love the books people recommend! Just so you know, The CEO Library may collect a share of sales or other compensation from the links on this page.
This book has 1 recommendation
Yaro Starak (Founder/Entrepreneurs-Journey.com)
The Amazon book comes out, the Google book comes out and then the AirBnB book came out and the Uber story came out, so whatever company is new or a big hit will eventually get their bio. That's always excites me and I do enjoy those.
Whether you're an at entrepreneur, seasoned executive, or entry level associate, virtually anyone can improve their business and professional skills. As long as you have the ambition and drive you can earn a wonderful living in the business world. Are you ready to learn the secrets that will make you a Billionaire like Travis Kalanick and Garrett Camp? Are you ready to build a great legacy for yourself by emulating the success lessons of the great? Are you ready to be one of the wealthiest people in the planet? If you are, then this book will show you how. If you're one of those, then this book is for you.
Get this book on Amazon
See more books recommended by
See more books written by
Sources