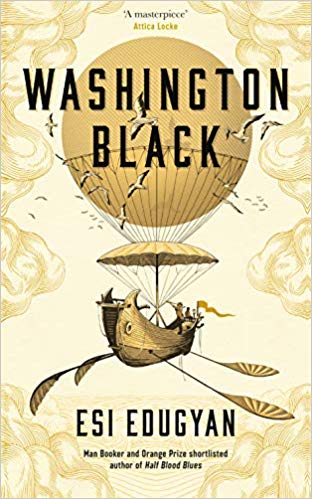 We hope you love the books people recommend! Just so you know, The CEO Library may collect a share of sales or other compensation from the links on this page.
This book has 1 recommendation
Barack Obama (Former USA President)
As 2018 draws to a close, I'm continuing a favorite tradition of mine and sharing my year-end lists. It gives me a moment to pause and reflect on the year through the books I found most thought-provoking, inspiring, or just plain loved. It also gives me a chance to highlight talented authors – some who are household names and others who you may not have heard of before. Here's my best of 2018 list.
George Washington Black, or "Wash," an eleven-year-old field slave on a Barbados sugar plantation, is terrified to be chosen by his master's brother as his manservant. To his surprise, the eccentric Christopher Wilde turns out to be a naturalist, explorer, inventor, and abolitionist. Soon Wash is initiated into a world where a flying machine can carry a man across the sky, where even a boy born in chains may embrace a life of dignity and meaning--and where two people, separated by an impossible divide, can begin to see each other as human. But when a man is killed and a bounty is placed on Wash's head, Christopher and Wash must abandon everything. What follows is their flight along the eastern coast of America, and, finally, to a remote outpost in the Arctic. What brings Christopher and Wash together will tear them apart, propelling Wash even further across the globe in search of his true self. From the blistering cane fields of the Caribbean to the frozen Far North, from the earliest aquariums of London to the eerie deserts of Morocco, Washington Black tells a story of self-invention and betrayal, of love and redemption, of a world destroyed and made whole again, and asks the question, What is true freedom?
Get this book on Amazon | Barnes & Noble | Book Depository | iBooks
See more books recommended by
See more books written by
Sources