What to read next? 8 interesting non-fiction books dropping in June 2019
You know you can count on us for a neverending source of interesting books to add to your to-read list, yup, yup! And this month it's raining with plenty of interesting non-fiction titles hitting the shelves.
You can see below a list of books that are highly recommended by leaders and personally caught my attention.
The criteria for this list remains the same: these are books recommended by people I look up – entrepreneurs or investors I've been following, or authors I've read before and I'm familiar with their work.
I'm hoping this might be useful to you as well. And if you do read them, drop by afterwards and let me know what your thoughts are 🙂 (I pre-ordered a few of these myself and can't wait to dig into them)
By the way, you can see here the list of books released in May and those from April 2019.
Let's dig in:
8 Books Dropping in June 2019 to Add to Your Reading List:
Bobby Hundreds is the co-founder and Chief Creative Officer at The Hundreds, an LA-based streetwear brand launched in 2003. "This Is Not A T-Shirt" is his story and how he built The Hundreds into the iconic streetwear brand that is today. Here's what he said about the book:
"Most business tales you hear about are about the wins: the cover of Forbes, the billion-dollar valuations, the 12-year-old prodigy who created some app that changed the world. I wanted to write a truthful testimony of building a meaningful brand that's centered on community and relationships, and overcoming the hardship and heartache that visit along the way. I hope it brings you insight and entertainment, but most of all, comfort."
Read it: if you're an entrepreneur or marketer in need of a dose of creativity and inspiration, or you're just passionate about streetwear culture. The Hundreds is one of the brands I highly recommend that you follow, you'll learn so much about branding, authenticity and building trust. I wrote more about it here, together with a list of resources to dig deeper. Oh, and I pre-ordered the book, so stay tuned for more details.
The best decision makers in the world rely on mental models – a set of frameworks that borrow from multiple disciplines and can be used to clarify complex problems, build fundamental guiding processes, and make better decisions overall. This is the topic of Gabriel Weinberg's new book, Super Thinking – an illustrated guide to the most 300 powerful mental models.
Gabriel Weinberg is CEO of DuckDuckGo, the search engine that doesn't track you, and author of the book Traction. Don't miss our interview, where he talks more about his new book, big ideas he's changed his mind over lately, the books he'd recommend to others, how he handles information overwhelm, and more.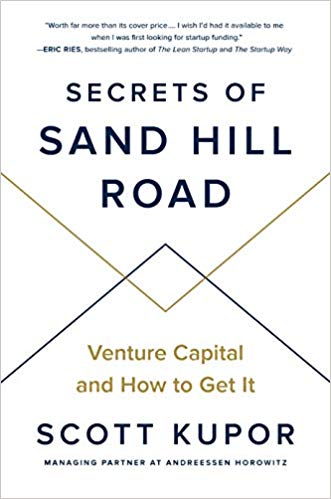 If you're an entrepreneur and you're raising money for your company, you'll want to understand how VCs think. Scott Kupor's book will help you with that. He's a former lawyer turned entrepreneur who then became a VC and managing partner of Andreessen Horowitz, one of the biggest investment firms in Silicon Valley. In "Secrets of Sand Hill Road", he shares his personal insights, talks about how VCs make decisions when they invest, how to look at deals, and make the most of relationships with investors.
Eric Schmidt (former CEO of Google), Eric Ries (author of The Lean Startup and CEO of Long Term Stock Exchange) are just a few of those who recommend this new book. Here's what Sam Altman, CEO of OpenAI and former leader of Y Combinator, says about it:
"I've observed thousands of founders and thought a lot about what it takes to create something important and to achieve outlier success. Kupor's book takes founders who want to do both through everything from how VCs raise money and evaluate deals, to how to think about term sheets and set up boards. It's a valuable resource for any founder who wants to work with VCs."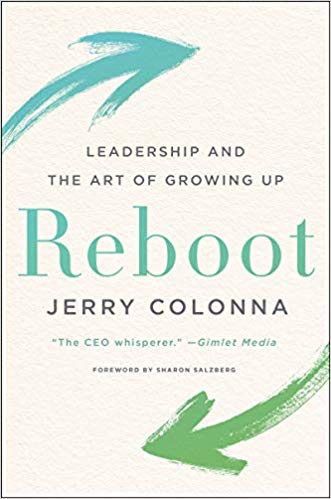 Jerry Colonna is a venture capitalist turned executive coach, who's now helping startups CEOs make peace with their demons and overcome psychological traumas. In Reboot, he shares his techniques to help you reset your life by working out the emotional baggage that's holding you back, reconnect with yourself, and realize your full potential.
Brad Feld, an entrepreneur, VC and author of several bestselling books on startups, recommends Reboot:
"Jerry and I learned how to be VCs together. But more importantly, we learned how to be humans to the leaders who are entrepreneurs. Leadership is extremely difficult, and great leaders are intensely introspective, as they must learn about themselves to be effective long-term. With this book, Jerry helps any leader go deep on all aspects of their journey."
This book by Annaka Harris is a deep dive into the subject of consciousness, the self, free will and felt experience. It will help us define, shatter assumptions, and overall gain a better understanding of how we think about our mind in the age of artificial intelligence.
It's highly recommended by Tim Urban (founder of 'Wait But Why') and authors Adam Grant and Daniel Goleman. Here's what Tim Urban said about it:
"One of those books that fundamentally shifts the way you think about reality. Consciousness is among the hardest concepts for humans to wrap their heads around, but Annaka Harris is a masterful explainer—she started by breaking my existing beliefs about the nature of consciousness and then she rebuilt them into a more nuanced, more complete, and more mind-bending understanding of what's really going on behind my eyes."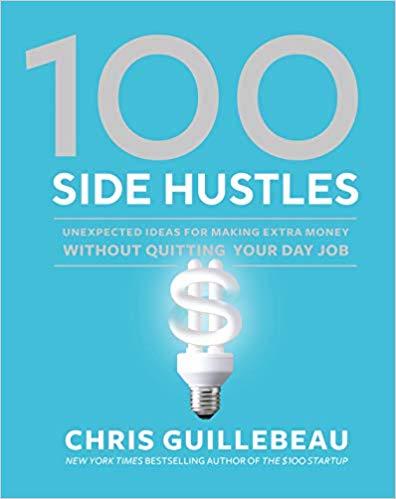 Chris Guillebeau's new book is here! It's an inspiring guide that features 100 startup stories of regular people who launched successful side businesses that almost anyone can do. My buddy Mike Benkovich – who was also our first podcast guest – got featured as well 😀 so I can't wait for my copy to arrive.
By the way, I recommend that you also check Guillebeau's Side Hustle School podcast and his previous bestselling books, such as The $100 Startup.
Here's what Daymond John, founder of FUBU and Shark Tank investor, said about this new book: "A Side Hustle isn't about making a few extra bucks selling lemonade to your neighbors. Chris Guillebeau has created a step-by-step methodology for imagining, building, and launching side projects that can earn real, serious cash. In my years investing on Shark Tank, I've seen firsthand how side hustles can take off and grow into some major profits. Whether you want to supplement your pay check, or jumpstart a full-fledged business, Guillebeau will show you how to get your hustle going in just 27 days flat."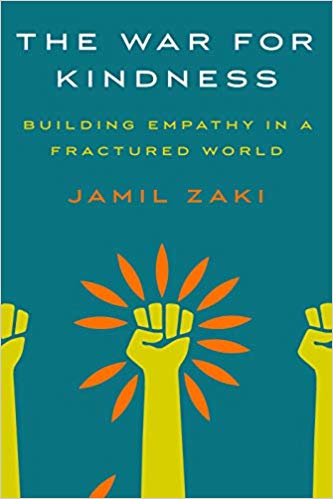 In 2006, Barack Obama said that the United States is suffering from "empathy deficit." Since then, things only seem to have gotten worse.
"In a time when it seems empathy is a lost cause and compassion is a dying art, it may not be too late to revive the better angels of our nature. Jamil Zaki is one of the bright lights in psychology, and in this gripping book he shows that kindness is not a sign of weakness but a source of strength."
The quote above is Adam Grant's blurb for "The War for Kindness", a book written by Stanford psychologist and professor Jamil Zaki. Drawing from research, Jamil offers a new understanding of empathy, argues that it's not a fixed trait, and shows us how we can expand our circle of care and strengthen it through effort in order to overcome toxic cultural gaps. It's also recommended by Angela Duckworth, Carol S. Dweck, Daniel Gilbert and Amanda Palmer.
This book is based on a very interesting concept: Alan Krueger, former chairman of the president's Council of Economic Advisers, used the music industry to explain key principles of today's economy.
Why the music industry? Cause it's one of the first to be disrupted by new tech, and we can draw a lot of lessons from the way musicians promote themselves in order to see what's next for businesses and employees in other industries that are struggling to adapt.
This book is based on interviews with leading musicians, managers, promoters, and used the latest data on revenues, royalties, streaming, tours and merch sale. 'Rockonomics' takes readers backstage to how the music business really works and how the industry was radically transformed in the recent decades.
As someone who's worked in the music industry for a decade and studied Music Business, I can't wait to read this one 😀 Here's what Donald Passman, a renowned music lawyer and author said about it:
"The music biz has been down a twisted path, but Alan Krueger brings it all together in a smart, relatable way. Rockonomics has lessons far beyond the music industry, so fasten your seat belt and come along for the ride."
Also on our radar this month:
Any other interesting non-fiction reads coming in June 2019?
And here are the lists of books released in previous months: May and April 2019.