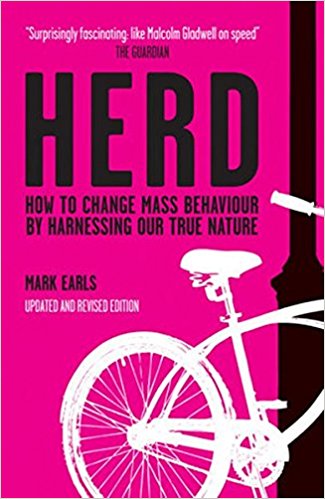 We hope you love the books people recommend! Just so you know, The CEO Library may collect a share of sales or other compensation from the links on this page.
This book has 1 recommendation
Bogdana Butnar (Head of Strategy/Poke)
I thought I might put my money where my mouth is. I keep whining that young people are not in touch with some essential books on advertising that have helped me shape the way I practise my trade today, but I never did anything about it. So I am starting here the ultimate books to read list. I will add to it as I get suggestions and as more good books get written.
Can you explain the explosion of social activities like text messaging with little or no promotion of the behaviour? How a Mexican wave happens? The emergence of online communities? Or more sensitively the steady rise of floral roadside tributes to traffic accident victims from complete strangers? Unless you have a good explanation of mass behaviour, you ll have little chance of altering it.
Herd reveals that most of us in the West have completely misunderstood the mechanics of mass behaviour because we have misplaced notions of what it means to be a human being. With a host of examples from Peter Kay and urinal etiquette to Apple and Desmond Tutu, Mark Earls offers the most new radical, controversial and significant new theory of consumer behaviour in a generation.
Get this book on Amazon | Barnes & Noble | Book Depository | iBooks
See more books recommended by
See more books written by
Sources